a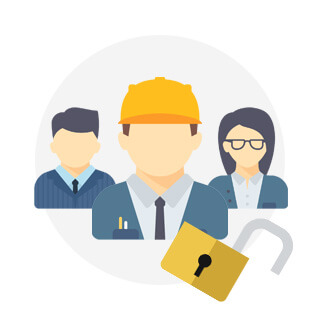 Easy to get started
It's easy to start, Creating a calendar takes only seconds. Each user is simply shared with a unique and secure URL – no downloads, no accounts, no registration.

A link can be shared with one user or a whole group if needed.
a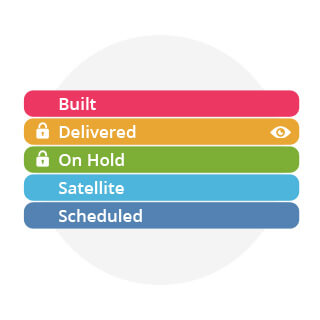 Scalable color-coded calendars with folders
Adaptable to what you need to organize, regardless if you use sub-calendars to represent people, organizational units, locations, resources, equipment, processes, or projects, etc. A Premium subscription plan allows up to 50 sub-calendars.
48 color choices
to differentiate what you organize. Optional
folders
make scaling easily.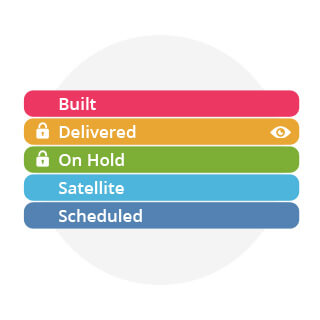 a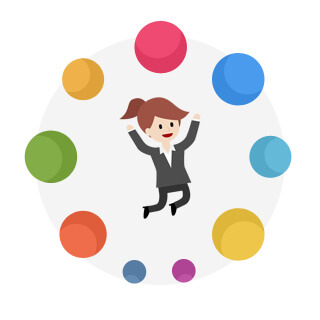 Centralized access control with 9 levels of permissions
The administrator has granular control over who has access rights to which events on the calendar. Teamup has
nine access levels
ranging from read-only, add-only, modify-from-same-link to those that limit access to sub-calendars. This enables the administrator to easily customize access rights for different members of the group. Granting access to a new member or removing access of a departing employee can be done in a matter of seconds.
a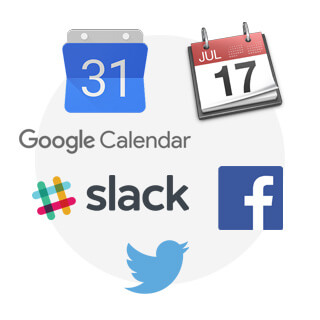 Integration with other applications
iCalendar feeds can be subscribed from Microsoft Outlook, Google Calendar, Apple iCal, Yahoo calendar, or any other calendar capable of subscribing to .ics feeds. Exporting individual events to Outlook, Google Calendar, iCal, etc. Importing events from other calendars or other Teamup Calendars. Sharing to Facebook and Twitter using the option buttons on the event page. Or creating a Facebook calendar app Setting up a Slack integration.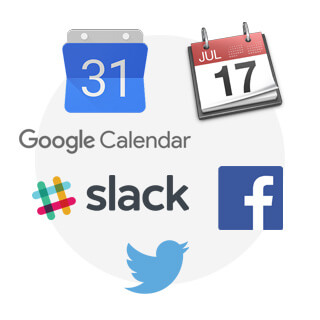 a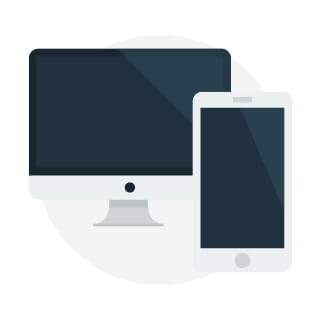 Access everywhere. Always up-to-date.
As long as you can connect to the Internet, your calendar will always be up to date, regardless of which computer or device you use. It is accessible via web browsers and mobile apps on iOS and Android devices. With the mobile apps the calendar is even available when temporarily offline!
a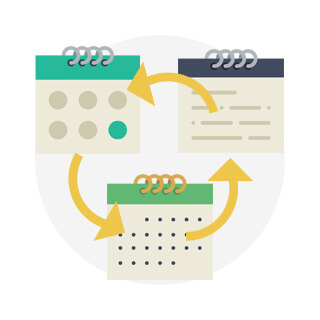 Versatile & unique calendar views
Basic calendar views Month, Week, Day, Agenda, List Unique calendar views Scheduler view, multi-day view (configurable 2-6 days), multi-week view (configurable 2-12 weeks), agenda or list view displaying details and inline images Use link parameter to overwrite default setting. Learn more. Viewing single event as a webpage Each event has its own unique web URL. Simply open the event URL in a browser to view and share the event without the "bells & whistles" of a calendar!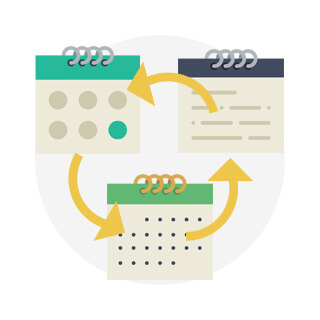 a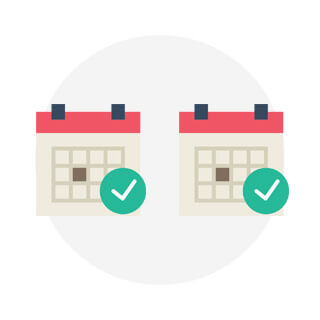 Assigning one event to multiple calendars.
One event can be assigned to multiple sub-calendars. All users of the different sub-calendars will always see the same event information, so no more inconsistency, no more copy & paste.
a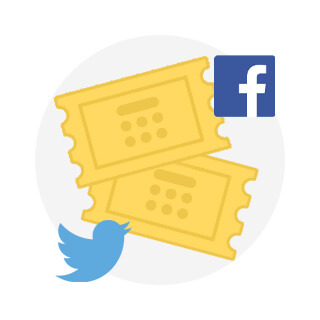 Easy creating & sharing events
Recurring events with diverse recurring patterns Drag-and-drop to move or ctrl-drag-and-drop to copy events Attach files and images to events and Share individual event as an independent Web page with its own unique URL Configurable option to allow or disallow overlapping events Support for automatic time zone conversions